At the beginning of 2022, Orange Polska kick-started its research program exploring the possibilities of using 5G technology to manage drones. As part of these efforts, Orange Polska teams responsible for innovation, mobile network, strategy, marketing and ICT partnered with Dimetor and GOF 2.0 EU project to verify the possibilities to enable the safe operation of drones in the airspace.
Reliable real-time communication between drone operators, ANSPs (air navigation service providers), and other relevant third parties is critical for deploying innovative drone use cases at scale. Mobile network connectivity allows drones to be conspicuous and safely managed for beyond the visual line of sight (BVLOS) operations. For this reason, Orange Polska is using Dimetor's AirborneRF platform to provide critical connectivity and ground risk information in support of BVLOS drone operations.
To test the capabilities and system integration with the aviation eco-systems, Orange is participating in the pan-European "Integrated Urban Airspace Validation" project GOF 2.0, with major trials and demonstrations in Poland scheduled for the week of 11th of October 2022. The flight test will be conducted in collaboration with the members and partners of the SESAR JU GOF 2.0 consortium project, including PANSA, the Polish Air Navigation Services Agency.
"With this solution we provide a platform that will accelerate the airspace digitization and the wide scale and safe deployment of drone services that will benefit our customers and the society in Poland", says Andrzej Zieliński at Orange Innovation. "As the leading mobile network provider in Poland we are committed for driving innovation with our 4G and 5G networks and services to enable new and revolutionary capabilities and values that drones and IoT services in the skies will bring to our customers."
"We see Poland as a fast-growing and strategically important location to build up on our success and enable further BVLOS drone adoption in Europe. While in 2019 there were over 30 thousand UAV flights registered in Poland, in 2021 this number skyrocketed to over 550,000. It is clear that the share of flights involving professional services (e.g. inspections, mapping, pollution measurements or supervision) operations is consistently rising, and with our partner, Orange, we can make sure those flights are safe, and we are aware of any connectivity and ground risk circumstances in time. " says Thomas Wana, co-founder and CTO at Dimetor.
During the demonstration, flight data and anonymized & statistical mobile network data will be integrated via AirborneRF into the airspace management platforms used by the GOF 2.0 partners, and will be shared with PANSA, the Polish Air Navigation Services Agency. As a next step towards the development of this 5G use case, Orange will work with Dimetor in the EU-funded research project GOF 2.0 to analyze the outcome of the demonstration and deliver the technical components needed to provide innovative strategic and tactical services and demonstrate how both crewed and uncrewed aircraft can safely share the same airspace.
The GOF 2.0 project has received funding from the SESAR 3 Joint Undertaking under the European Union's Horizon 2020 research and innovation programme under grant agreement No 101017689.
More information about the GOF 2.0, please visit https://gof2.eu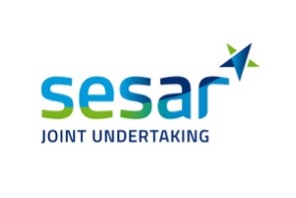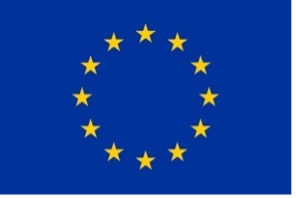 About Orange Polska S.A.
Orange Polska S.A., leader of the telecommunication market in Poland, provides network infrastructure and broad portfolio of different types of services, such as voice, video streaming, cloud and Internet access for fixed and mobile customers. Orange accelerates innovations development and their implementation in selected areas – middleware, service platforms, open API exposure, Open Data and its exposition, IOT/M2M platforms, big data analytics, visualization and others.
About Dimetor
Dimetor is a software company bridging the data gap between communications service providers (CSPs) and the aviation eco-systems. Through its world-leading platform AirborneRF, they help provide supplementary data that is critical for safe BVLOS drone operations. AirborneRF focuses on (a) the 3D corridors in space that have sufficiently good connectivity for drone operations (e.g. for networked remote ID, command and control, payload communication), and (b) the population density for ground risk assessment, based on anonymized cellular mobility data. Developed by experts in mobile communication networks, aviation and drone technology, AirborneRF also provides live notifications from the CSP networks in case of any issue during flight operation may occur. Dimetor's software has been deployed worldwide, including Australia, Europe and North America.
Visit www.dimetor.com and www.airborneRF.com for more information.