Dimetor and Parrot, the leading European drone group have announced that they've accomplished full integration for the Parrot ANAFI Ai 4G drone with the AirborneRF software platform. This provides a holistic end-to-end system that utilizes Parrot's certified and commercially available ANAFI Ai 4G drone, which can connect with cellular infrastructure globally. Through AirborneRF, the ANAFI Ai can access the required information about airspace connectivity and ground risk which enables automated BVLOS drone operations and aerial IoT services at scale.
Additionally, with the AirborneRF software platform, drone operators using the ANAFI Ai will now be able to see instant connectivity data, including everything from predictions for flight planning and approval, all the way to real-time updates for in-flight connectivity. The aim of the partnership is to push for a globalized drone ecosystem that encompasses end-to-end software services, including all required airspace connectivity information, which will automatically be sent to drone operators. Part of this data will include connectivity throughout the duration of the flight, as well as mobility data for the ground risk assessment, making authorization approvals both faster and easier.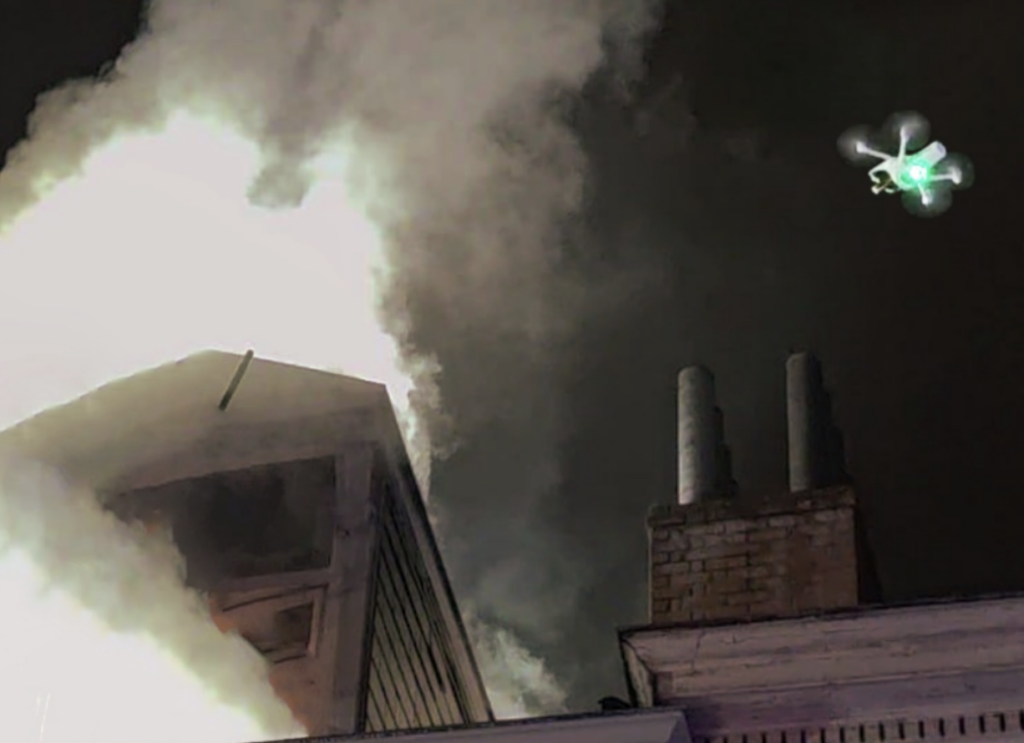 Wherever deployed already, drone operators using the ANAFI Ai 4G drone can also now access the AirborneRF self-service portal, where they can select "Parrot ANAFI Ai" when they need automated connectivity and ground risk data before beginning flight operations. Alongside the benefits for Parrot professional end users, this will greatly boost how Mobile Network Operators (MNOs) provide end-to-end systems and services to the drone industry, including enterprise and SME customers.
Gorazd Mirkovski, Project Director at Dimetor, is enthusiastic about the partnership and stated, "We're seeing a shift to a more mature environment where companies and authorities are interested in automated drone operations and workflows. Mobile Network Operators can provide the required infrastructure-as-a-service solutions to make this a reality. Parrot's cellularly connected drone, integrated with AirborneRF, enables these end-to-end aerial IoT services that MNOs can provide to their end customers. Clearly, this is a game changer."
"Cellular connectivity is the new communications standard for the professional drone industry and Parrot ANAFI Ai pioneers this new standard for drones at work," said Chris Roberts VP / Chief Sales & Marketing Officer at Parrot. "We designed ANAFI Ai's 4G LTE connectivity, which enables precise, robust and secure control at any distance with a 4G LTE connection , now combining ANAFI Ai with AirborneRF is the next step in delivering a real solution to the growing demand from professional users to go further with automated drone operations integrating to their business & workflow, extend the real professional usage.
ABOUT DIMETOR
Dimetor is a software company bridging the data gap between communications service providers (CSPs) and the aviation ecosystems. Through its world-leading platform AirborneRF, they help provide supplementary data that is critical for safe BVLOS drone operations. AirborneRF focuses on (a) the 3D corridors in space that have sufficiently good connectivity for drone operations (e.g. for networked remote ID, command and control, payload communication) and (b) the population density for ground risk assessment based on anonymized cellular mobility data. Developed by experts in mobile communication networks, aviation and drone technology, AirborneRF also provides live notifications from the CSP networks in case of any issue during flight operation. Dimetor's software has been deployed worldwide, including Australia, Europe and North America.
Visit www.dimetor.com and www.airborneRF.com for more information.
ABOUT THE PARROT GROUP
Parrot is Europe's leading commercial microUAV group. With a strong international presence, the Group designs, develops and markets a complementary range of micro-UAV equipment and image analysis software (photogrammetry) dedicated to companies, large groups and government organizations. Its offer is mainly centered on three vertical markets: (i) Defense and Security, (ii) Inspection, 3D mapping and Geomatics, (iii) and Precision agriculture.
Its ANAFI range of microUAVs, recognized for their performance, robustness and ease of use, features an open source architecture and meets the highest cybersecurity standards. Its Pix4D photogrammetry software suite for mobile and drone mapping is based on advanced technical expertise and offers solutions tailored to the specificities of the verticals it addresses. The Parrot Group, founded in 1994 by Henri Seydoux its Chairman, CEO and main shareholders, designs and develops its products in Europe, and is headquartered in Paris. Today, it has over 500 employees worldwide and carries out the vast majority of its sales internationally. Parrot has been listed on Euronext Paris since 2006 (FR0004038263 – PARRO). For more information: www.parrot.com, www.pix4d.com